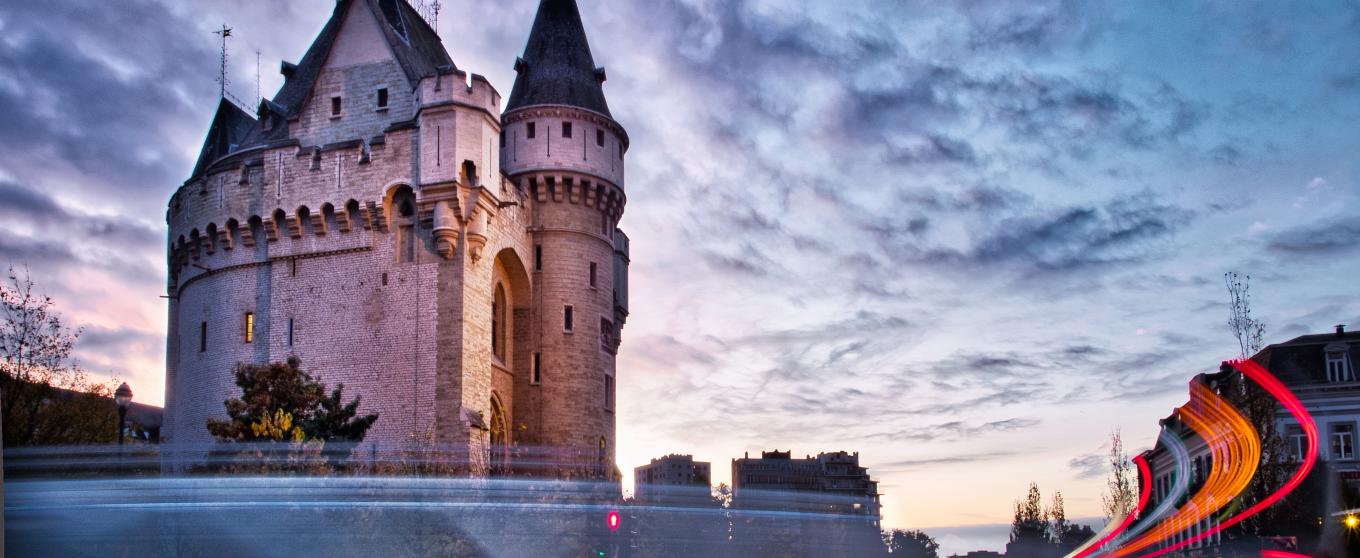 Halle Gate
Although thousands of people pass every day close to this remaining part of the second surrounding wall of Brussels, along the "petite ceinture" between the Place Louise and the Midi Station, very few of them are conscious of its eventful history. This fairytale monument, more than 600 years old is in fact the most remarkable witness of the City's medieval past. After renovation work, the Halle Gate houses now a permanent presentation dedicated to the medieval City of Brussels. Climb the Halle Gate's 169 steps and enjoy Brussels' most stunning panoramic view.
Buy your ticket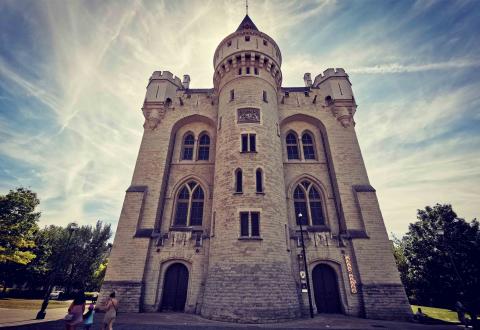 Erfgoed Challenge Patrimoine 2023
The Halle Gate Museum has recently been selected to take part in the Erfgoed Challenge Patrimoine 2023, organised by the the Royal Institute for Cultural Heritage (KIK-IRPA).
The splendid 17th-18th century torches of the Halle Gate are in urgent need of care - at the risk of fading forever from our memory. Thanks to your vote, we will be able to reattach the loose parts and restore their sublime gilding, which is peeling off day by day.
Vote for the restoration of the Halle Gate torches and let's relight their flames!
Vote now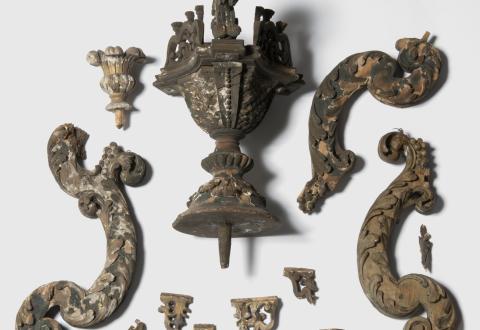 Survey of the Visitors Observatory of the FSI
In June, July and August 2023, the Visitors Observatory of the Federal Scientific Institutions collected ideas from visitors, neighbours and entrepreneurs for the future plan of the Halle Gate. What are their expectations, what do they think of what the Halle Gate has to offer today and, above all, how do they see the future of the building?
Find out the results of the survey in the attached bilingual (French/Dutch) document.
Survey results