Primary school

Discover the Halle Gate
Guided tour for 3rd to 6th grade
Once upon a time... there was a river, the Senne. About 1000 years ago, people came to live on the banks of that Zenne. The village grew into a mighty city, located in the heart of Europe. Exactly how that happened you can see, experience and understand during a visit to this imposing 14th century building! Why did towns used to have doors? Who was in charge? How did people live and what professions were there? Examine, listen and play: the guide will get you started!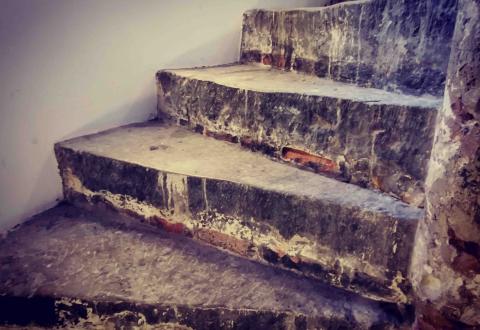 Halle Gate dream machine
Workshop for 1st and 2nd grade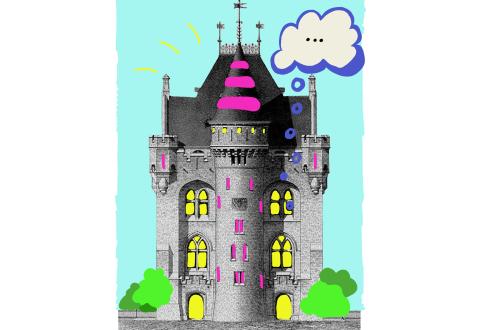 Roll up your sleeves and get active during a workshop in the fabulous Halle Gate! Our enthusiastic trainers will take your class on a discovery trail through the museum galleries. They will challenge the children to take a different look at the building and what's inside by using looking and drawing exercises and by stimulating the imagination as much as possible. Feeling inspired? Then the fun continues in the attic! Here the children will build their own landscapes using peep-boxes and finally design their dream Halle Gate on large sheets of paper. Wax crayons, stamping, finger painting, mosaics, anything goes!
Halle Gate time machine
Workshop for 3rd to 6th grade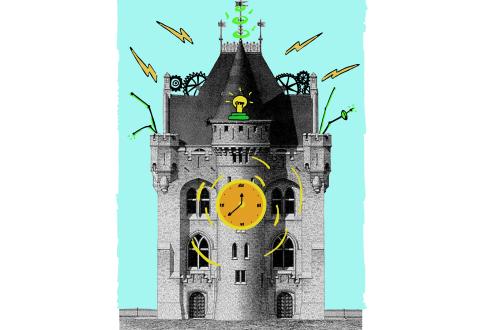 It's like this: you take your students on a class trip. While crossing the city of Brussels you pass by parks, old houses and flashy new buildings. You cross a wide avenue (watch out for cars!), then look up and see... a castle. Or is it? Lonely and seemingly lost along a busy motorway stands the Halle Gate. And it has been there for over 600 years! Discover the story of this medieval city gate and, by extension, of (your) Brussels. Build, look and discuss: this visit will undoubtedly inspire you!
Practical
Price: € 90 (15 students + 1 supervisor)
Time: 90 min (guided visit, 4 group maximum) / 120 min (workshop, 2 group maximum)
Booking: through this webform or +32 (0)2 741 73 02
From the Halle Gate to the 'Maison du Roi'
Guided tour and city walk in collaboration with the Brussels City Museum, from 4th grade onwards
Discover the traces of medieval Brussels. The rue Haute, the valley of the Senne, an old house in wood and loam, the Church of Our Lady of the Chapel, the remains of the first ramparts, the Grand Place and the Town Hall – each and every one adds to the exploration and understanding of the thousand and one faces of the medieval city.
Information and booking via Brussels City Museum.