Secondary school
Discover the Halle Gate
Guided tour
Burghers and patricians, guilds and crafts, clergy, the feudal system, broadcloth-making and... knights! Why don't you close your books and just come and have a look for yourself. Understand city growth by learning about its surroundings and the people who live(d) and work(d) there. Marvel at a curious collection of objects such as stuffed horses, arquebuses (?!) and fancy bling-bling ("guild chains" as we call them in the museum). Finally, get a breath of fresh air with a walk on the ramparts: the best view of Brussels!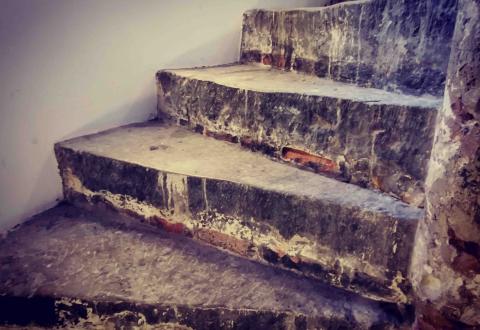 Halle Gate time machine
Workshop for 1st and 2nd year
It's like this: you take your students on a class trip. While crossing the city of Brussels you pass by parks, old houses and flashy new buildings. You cross a wide avenue (watch out for cars!), then look up and see... a castle. Or is it? Lonely and seemingly lost along a busy motorway stands the Halle Gate. And it has been there for over 600 years! Discover the story of this medieval city gate and, by extension, of (your) Brussels. Build, look and discuss: this visit will undoubtedly inspire you!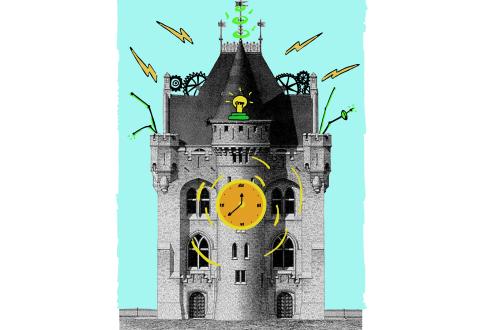 Practical
Price: € 90 (15 students + 1 supervisor)
Time: 90 min (guided visit, 4 group maximum) / 120 min (workshop, 2 group maximum)
Booking: through this webform or +32 (0)2 741 73 02
From the Halle Gate to the 'Maison du Roi'
Guided tour and city walk in collaboration with the Brussels City Museum
Discover the traces of medieval Brussels. The rue Haute, the valley of the Senne, an old house in wood and loam, the Church of Our Lady of the Chapel, the remains of the first ramparts, the Grand Place and the Town Hall – each and every one adds to the exploration and understanding of the thousand and one faces of the medieval city.
Information and booking via Brussels City Museum.