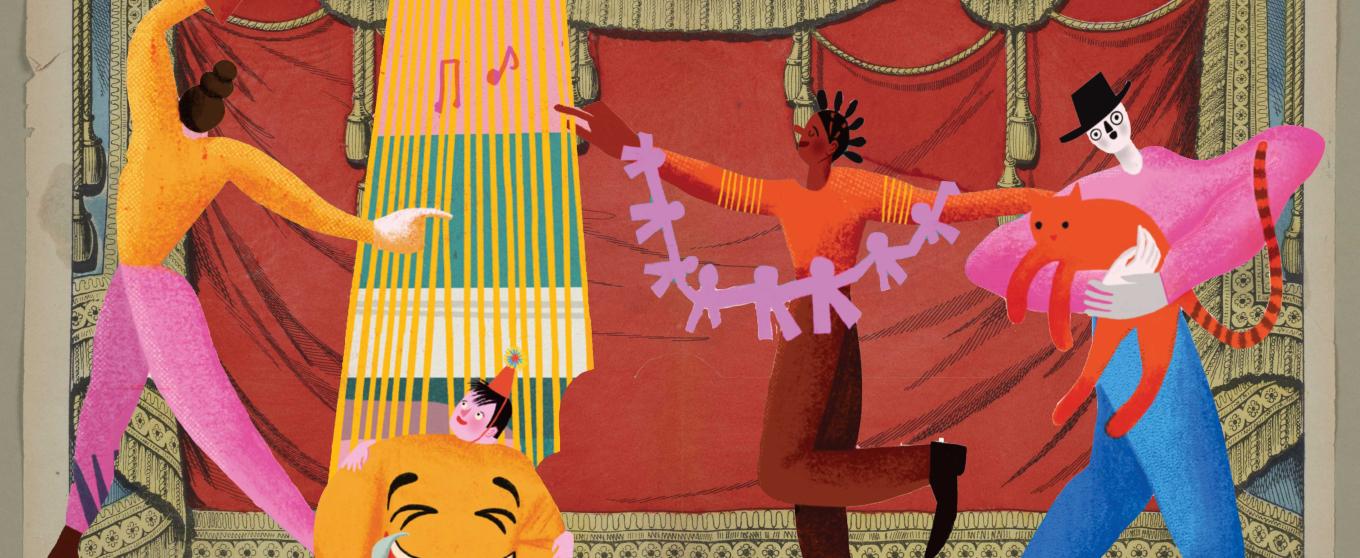 Kids' Art Day
Step into the magical world of the miniature paper theatre. Visit the exhibition Magical Theatres with an audio guide written specially for children & discover the impressive medieval Halle Gate. There is something to experience on every floor!
Family day with walk-in workshops, story trail, family bar in the attic and a terrific show: Diorama.  For families with children aged 4 to 10.
Continuous 10:30 – 16:30
Walk-in workshops
Make a tunnel book. Choose, colour, cut and glue is all you need to do!
Make a mobile that you can hang above your bed. Choose for example the shape ofafabulous fantastic beast because, let's face it: every child's room needs a fire-breathing dragon, right!?
Make finger puppets. 1, 2, 3, 4, 5 fingers makes 5 cute finger puppets out of felt! Mum, grandad, auntie, brother and the dog. And what about grandma, sister, dad, the goldfish and the baby? 6, 7, 8, 9, 10!
Make a rotating theatre. First I went on an adventure and then I met a bear! And we became friends and then came a nasty wasp and then ... Maybe a tea party and some fireworks? Draw your story and make the scenes turn in your own miniature paper theatre.
Story trail
Puss in Boots, Cinderella, or Aladdin: choose your theatre booklet (or choose them all) and explore the Magical Theatres exhibition. In each booklet, you will find a fun story to read, quests and a character to colour in and cut out.  
Family bar
Meet you in the attic for a little rest and something small to eat or drink.  Please note that the bar closes briefly during the performance.
Register on the day itself - Performance Diorama (Hanafubuki)   
Everything starts on a strange morning, where suddenly not a round but a square sun rises!
Hanafubuki plays a little gem, with the audience sitting close to their wooden mini-theatre. From their theatre case, they conjure abstract shapes, sets, animals and characters. As a spectator, you take a journey through this fold-out viewing box. Diorama is a fragile treasure, a small table theatre that transports the little ones and the not so little ones into unbridled fantasy!
The performance lasts 30 min and is alternatingly performed in Dutch and French. Places are limited, so on arrival at the reception desk you can register for one of the time slots: 10:30 (FR) – 11:30 (NL) – 14:00 (FR) – 15:30 (NL).
Practical
Sunday 20.11.22 from 10.00 to 17.00
Tickets: € 0 (0-4) / € 12 (4-12) / € 6 / € 8 / € 10
Buy your ticket online (available soon)
Info: public@kmkg-mrah.be