Exhibition on paper theatres (extended until 04.06.2023)
The paper theatre, miniature theatre or table top theatre was once a source of pleasure for young and old. These days, it has sunk into oblivion. The Magical Theatres exhibition brings back to life the magical world of this toy, its fantastic colourful decors and its small paper actors. The Halle Gate opens the doors onto a world full of stories, from Shakespeare plays to the tales of the Grimm Brothers.
These delightful works of art, that appeared two centuries ago, reflect the magnificent European theatre stages and give insight in the private world of 19th-century families. The exhibition reveals complete theatres from this period and wonderful uncut original paper stages. Creations by contemporary artists are also on display. You will be amazed by virtual dramatisations. Younger visitors are guided by a paper puppet, Puss in Boots.
The exhibition is situated on the third floor of the magnificent Halle Gate Museum building.  In a permanent presentation, this vestige of the second surrounding wall of Brussels reveals the period in which the city was fortified and offers impressive panoramic views from its rampart walk. The annual temporary exhibitions focus on different aspects of day-to-day life in the past and present, and often find their inspiration in the European Ethnology collections of the Royal Museums of Art and History.
Your exhibition ticket gives you an audioguide and access to the exhibition, as well as the permanent presentation and panoramic view. The ticket also offers the possibility to attend a puppet show of the Théâtre Royal de Toone of Brussels at a reduced price (for more information www.toone.be).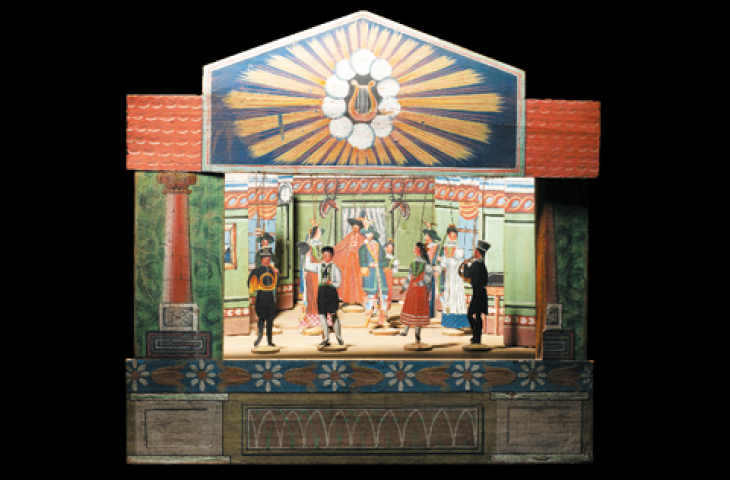 Miniature Theatre Neurenberg, ca. 1830, Painted wood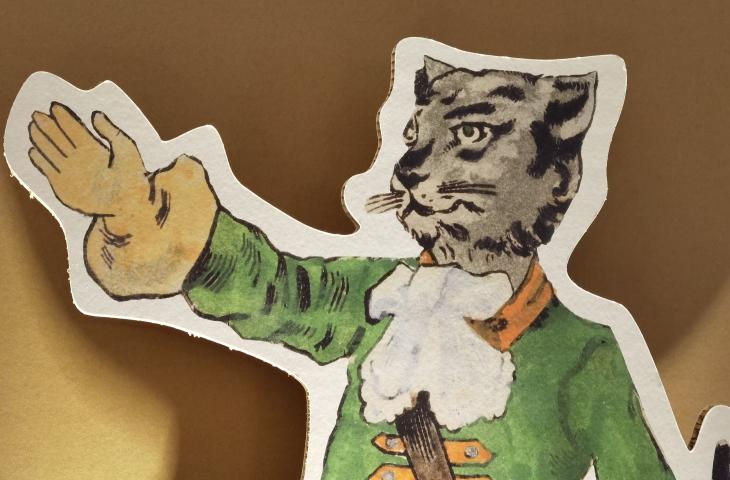 Puss in Boots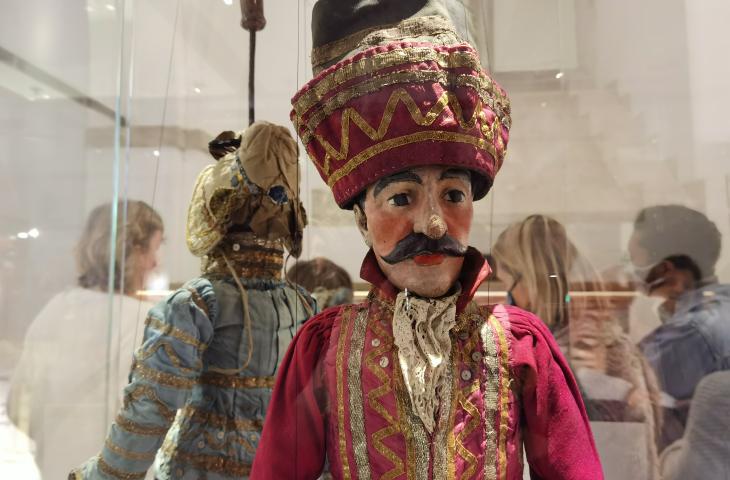 Puppet, Theatre Family Van Weymeersch, 1828-1864
Practical information
Admission prices:
Tickets can be bought at the desk or online, per timeslot. Print your tickets beforehand or keep them ready on a mobile device. Present your card at the reception desk on the day of your visit if you ordered a special ticket (with reduction or free) (for example: museumPassmusée).
€ 10: adults (19-64 years)
€ 8: 65 +, adult group (min. 15 persons), FED+ card
€ 6: Students with valid student card (18+), People with disabilities and escort, Job seekers and integration income beneficiaries, Belgian school teachers, guides of the City of Brussels
Free: 0-18 years (individually or in groups), Friends of RMAH; Members of ICOM-Vlaanderen, ICOM / Wallonie-Bruxelles card holders, Science Policy (Belspo) staff card holders, journalists on presentation of a valid press pass, Brussels Card, museumPASSmusées, Riebedebie, 365.be, European Disability Card
Article 27 : €1,25
Opening hours:
Mondays to Thursdays: 9.30 a.m. to 5 p.m.
Saturdays and Sundays: 10 a.m. to 5 p.m.
Last tickets at 4 p.m.
Closed on Fridays and on the 1th of January, 1th of May, 1th & 11th of November, 25th of December.